About
Gun Violence Is Preventable
Our Story
Delaware Coalition Against Gun Violence (DECAGV) began with a group of community advocates who were motivated to take action in Delaware. Formed in January 2013 following the tragedy of Sandy Hook, DECAGV immediately began supporting policies to prevent gun violence in schools, communities, and homes in Delaware. DECAGV supports safe and responsible gun ownership but recognizes that more guns lead to more gun violence, and we need to more strategically determine who has access to deadly weapons.
We recently founded our community-oriented organization, Coalition For A Safer Delaware. Through this organization, we provide accurate information about the regional impact of gun violence on our communities and educate on which solutions are most effective in each area. We're fostering critical conversations among local experts and activists, building alliances of local and national organizations, and driving forward our mission of making Delaware safer!
Accomplishments
We work to prevent gun violence through evidence-based strategies including strengthening existing policies, building capacity to prevent gun violence and mobilizing to impact legislation and improve education.
2012
Dedicated volunteer team creates Delaware Coalition Against Gun Violence, part of a national trend to engage state policy makers in gun violence prevention initiatives. Early legislative accomplishments include supporting universal background checks on all Delaware gun purchases; mandatory reporting of lost / stolen firearms.
2013-2014
DECAGV's growth continues; we hosted Team 26 on its inaugural ride from Sandy Hook to Washington DC. Legislative accomplishments continue, including clarification of relinquishment process after the issuance of a PFA order; added licensed dealers as a place for storage of relinquished firearms; expanded the definition of misdemeanor crime of domestic violence.
2015-2016
DECAGV hosts Gabby Giffords for State Senate appearance; policy work includes ban of open carry in government buildings; national registry of ballistics data; extended background check window to 25 days — effectively closing "Charleston Loophole"; increased immediacy of PFA orders to relinquishing firearms within 24 hours.
2017-2018
Local movement is strengthened by support from March for Our Lives and growth of Moms Demand Action in Delaware; DECAGV advocates for successful passage of LVPO and Beau Biden Gun Violence Prevention Act; banned bump stocks; strengthened penalties for straw purchasers; following the Parkland tragedy, DECAGV formed the Sandy Hook Promise Task Force and implemented Sandy Hook Promise violence prevention programming statewide.
2019-2020
Convened LVPO Task Force; hired first growth-focused Executive Director; supported Delaware State Senate Forum on Gun Violence; hosted Town Hall on GVP; achieved significant recognition and funding milestone when designated as an organization in CSGV Safer States Initiative; hosted Sen. Chris Murphy (CT); launches first-ever candidate support process.
2021
DECAGV continues national relationships and engages more deeply in building local support on the heels of COVID crisis, which lead to increased gun sales and increased community violence and suicide. We hosted a Wear Orange community health event; supported legislative wins including ghost gun ban, Gun Shop Project, disarming domestic abusers policies; launched statewide voter poll which indicated 74% support for Permit to Purchase legislation.
2022
On the heels of back-to-back tragedies in Buffalo and Uvalde, TX, DECAGV advocates for a successful package of legislation – perhaps the most historic in Delaware history – that includes increasing minimum age for purchase, banning the sale of assault-style weapons, autosears, and high capacity magazines; strengthening Delaware's background check system, and repealing industry immunity in Delaware.
In the decade since founding, we've accomplished significant legislative wins and attracted the attention of Delawareans who are eager to support gun violence prevention initiatives. As we celebrate this milestone, we recognize the need to expand beyond policy advocacy and engage more deeply in community prevention education, which is the focus of the Coalition For A Safer Delaware.
Meet Our Team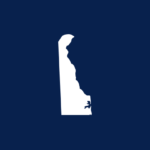 Traci Manza Murphy
Executive Director
Nicole Alvarez
Program Manager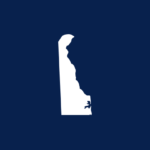 Linnea Goddess
c3 Board Chair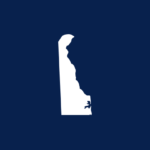 John Robinson
c3 Vice Chair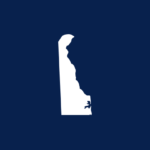 Dennis Greenhouse
c4 Board Chair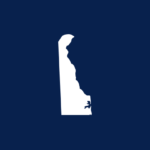 Jack Polidori
c4 Vice Chair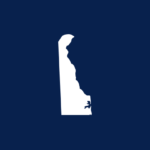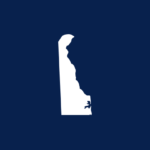 Officers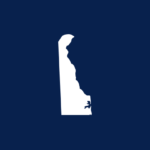 Darryl Scott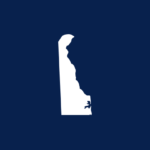 Stephanie T. Bolden
Representative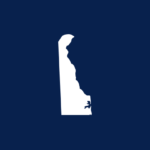 Dr. David Chen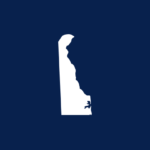 Paul Baumbach
Representative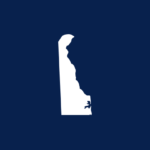 Robin Brinkley-White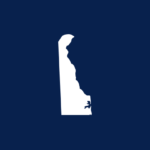 Dr. Justin Stowens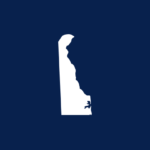 Laurisa Schutt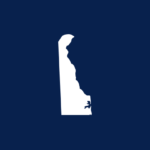 Tim Boyle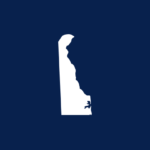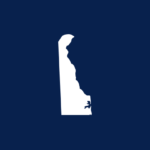 Jack Markell
Board Chair Emeritus
Partners
Delaware
STOP THE VIOLENCE PRAYER CHAIN COMMUNITY CENTER
NAVEED BAQIR, PH EXECUTIVE DIRECTOR
SALLY MILBURY-STEEN Newark Quaker Meeting Of The Religious Society Of Friends
REV. ANDREW L. WEBER Unitarian Universalist Minister
REV DR. CLIFFORD JOHNSON Shiloh Baptist Church
LA VAIDA OWENS WHITE Community Nurse
RABBI MICHAEL BEALS Congregation Beth Shalom And Chair Of The Delaware Council Of Faith-Based Partnerships
National
Join The Coalition
Join our Coalition! Coalition partners – agencies, organizations, businesses, faith organizations, individuals – advocate for gun violence solutions in policy and funding advancement, participate in community events and education, partnership building, and more. Together we are forging a strong public voice for Delawareans working to address gun violence.